Our live chat function is currently experiencing technical difficulties. We apologize for the inconvenience! 
Harvest Vehicles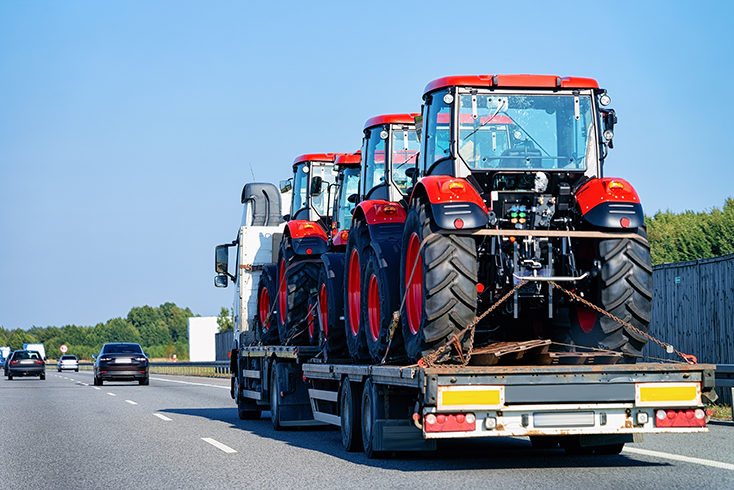 Permits
Any motor vehicle or trailer owned and operated by a resident or a nonresident engaged in the harvest of agricultural products may be operated upon the highways, roads and streets of this state upon payment of a $75 fee.
Harvest permits are sold to vehicles that will be utilized to haul agricultural products or to service harvesting equipment. A permit is required for each truck or tractor and each grain hauling trailer. Violation of this section is a Class 2 misdemeanor.
Passenger vehicles, mobile homes, service pickups and camper vehicles will not be required to display a harvest permit. However, service trucks carrying harvest equipment, tools or fuel supplies will be required to display some form of a commercial license (trip permits, South Dakota commercial license plates, a temporary commercial license or a harvest permit.)
Harvest permits are valid only while involved in custom harvest operations from January 1 through December 31 of each calendar year. The cost of each permit is $75.
The harvest permit must be displayed in the lower center of the windshield.
Harvest permits may be obtained from any county treasurer, port-of-entry, South Dakota Highway Patrol district office, Highway Patrol trooper, or any motor carrier inspector.
Permits may also be obtained by sending a check or money order along with a copy of the current registration for each vehicle to be permitted to: District Four Headquarters South Dakota Highway Patrol 118 West Capitol Avenue, Pierre, SD 57501. Enforcement action may be taken against any carrier or custom harvester who fails to comply with South Dakota permit requirements.
For information on licensing vehicles involved in custom harvesting, check out the harvest letter (PDF).